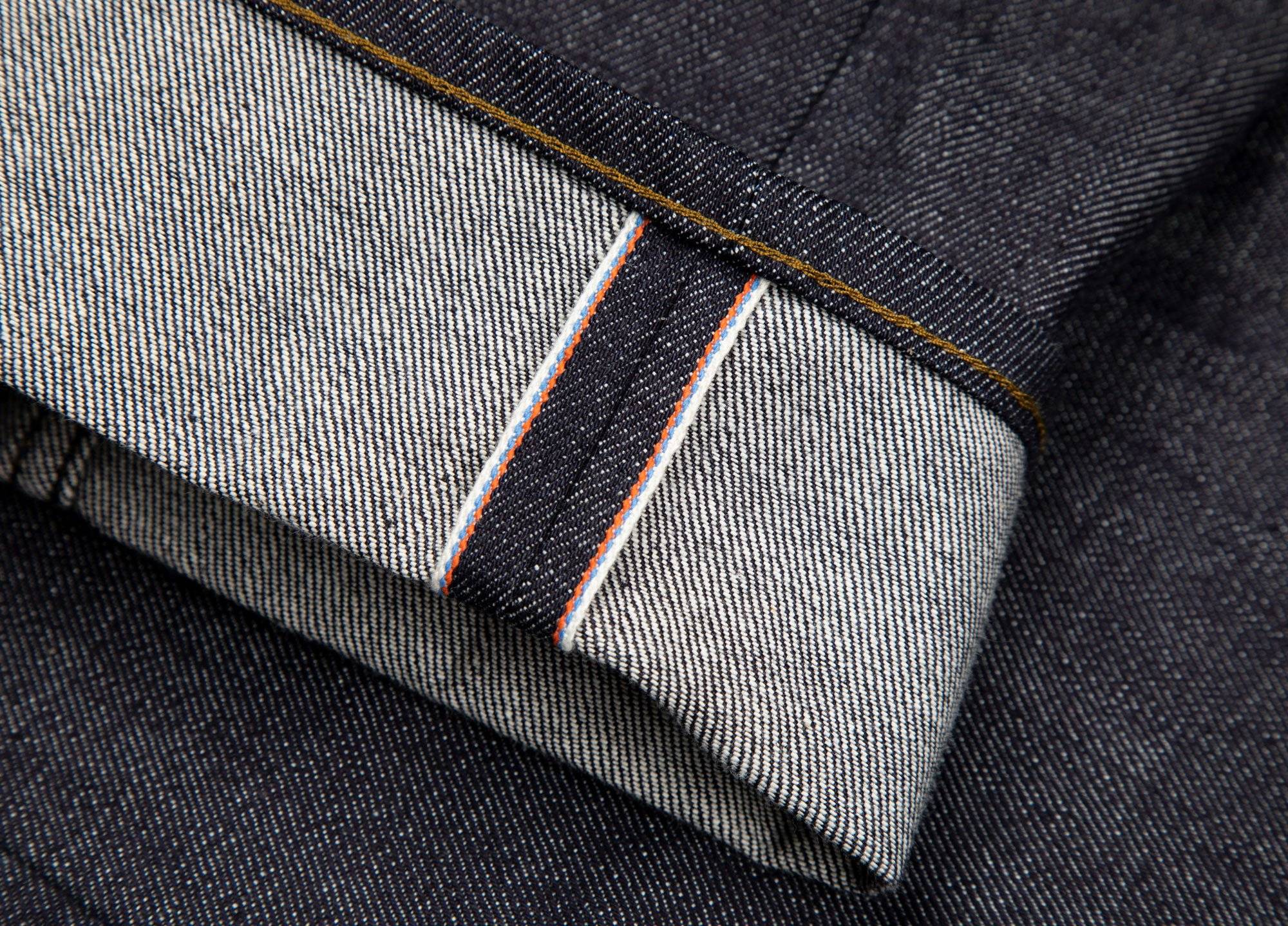 We've developed our denim range over time, slowly building a considered range with a limited number of quality offerings. From our first denim – a cotton / wool blend designed to be warm and moisture wicking right from when you step out of the sea – to our water repellent Axis jeans built for adventure, we're always trying to make something with quality and durability at its core. So when we decided to expand our range, we began looking into more specialist and artisan denims; from US & Japanese Selvedge to Kevlar blends, as well as stretch and tech qualities.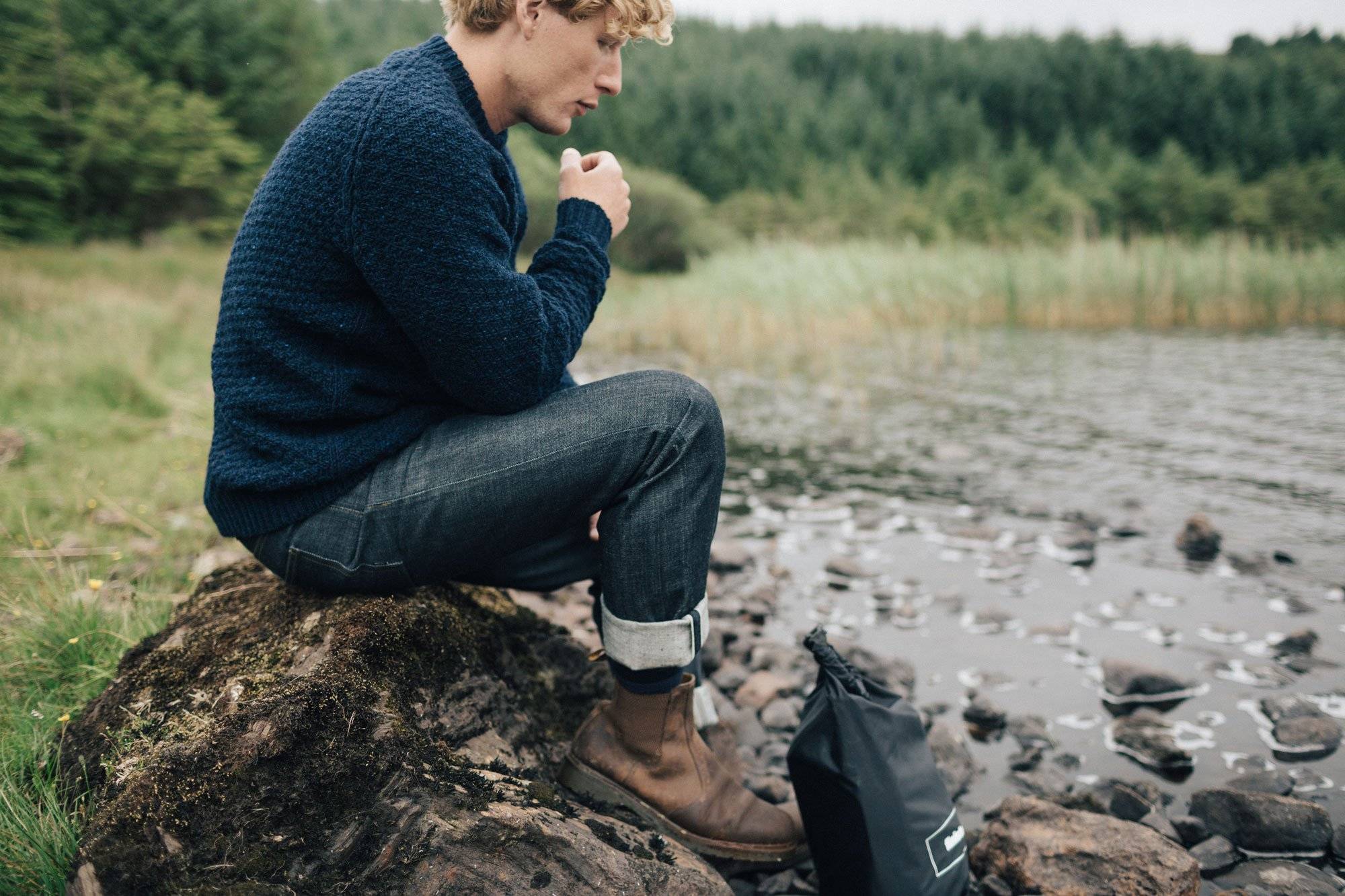 What's so special about Selvedge Denim?
Selvedge refers to the edge of the fabric as it comes from the loom (i.e. 'Self' + 'Edge' = Selvedge). Rather than a raw edge, selvedge denim is woven so it won't fray or unravel. Weaving selvedge can only be achieved when using a specialist shuttle loom.
It's generally regarded by those in the know as the best, most artisanal denim there is. Our Selvedge is made using the old mechanical looms at Toyota (not just a car giant, they're one of the world's leading textile manufacturers) requiring greater attention to detail and craft. The denim rolls are much narrower than normal and each pair of jeans made uses the clean outer edges of the roll as the outside seam, creating the signature 'self-edge' which hints at their artisanal craftmanship.
How sustainable is our Selvedge Denim?
There is always a conversation to have around how sustainable our denim is. For our Selvedge, we spent a very long time searching for a supplier who could provide us with premium Japanese denim in a 100% organic cotton fabric. Organic cotton uses 71% less water and 62% less energy than standard cotton so we felt this was a key goal to achieve. (Which we did.)
As well as scrutinising our manufacturing processes, durability is another key factor in determining sustainability. Our selvedge jeans can outlive three pairs of average jeans, landing them with immediately greener credentials, as you end up purchasing less product over time. Instead your jeans will age slowly, gradually displaying more and more character and keeping a proud record of your adventures together.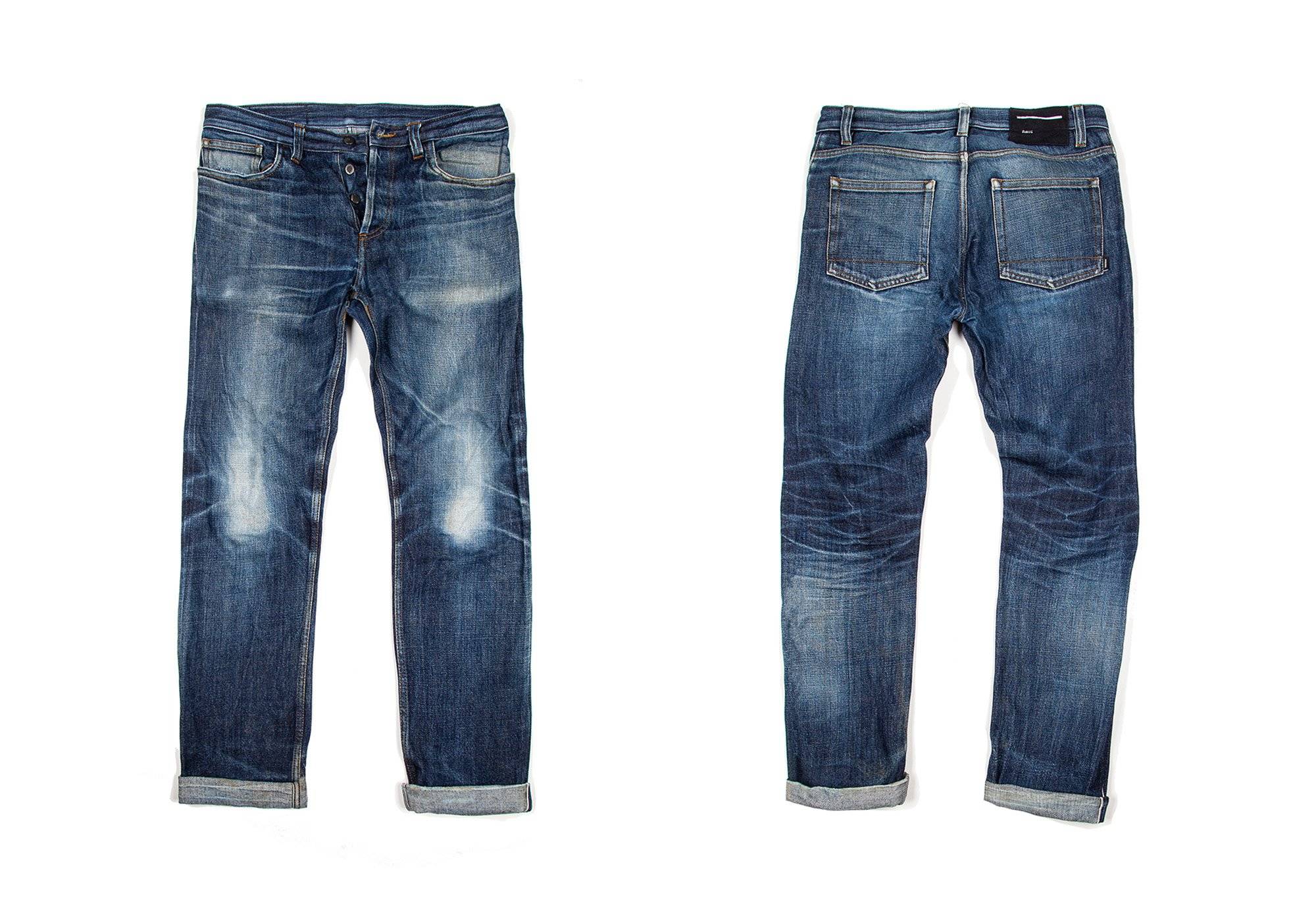 Japanese Selvedge often contains lots of texture and uneven colour coverage, which gives each pair a real unique characteristic. It has personality and each pair of jeans will wear and fade completely differently to the next, making your jeans unique to you.
Among denim heads there are even names for the specific types of fading that occur over time, like whiskers, honeycombs and roping. They are formed over years of wear and the overall fading is always completely unique to the owner and how they have lived in those jeans.
Premium Japanese 13oz selvedge denim 100% organic cotton.
Made in Blackburn, England by renowned denim manufacturers, and former MOD and military uniform manufacturers, Cookson & Clegg.
Straight cut
Available in 2 leg lengths